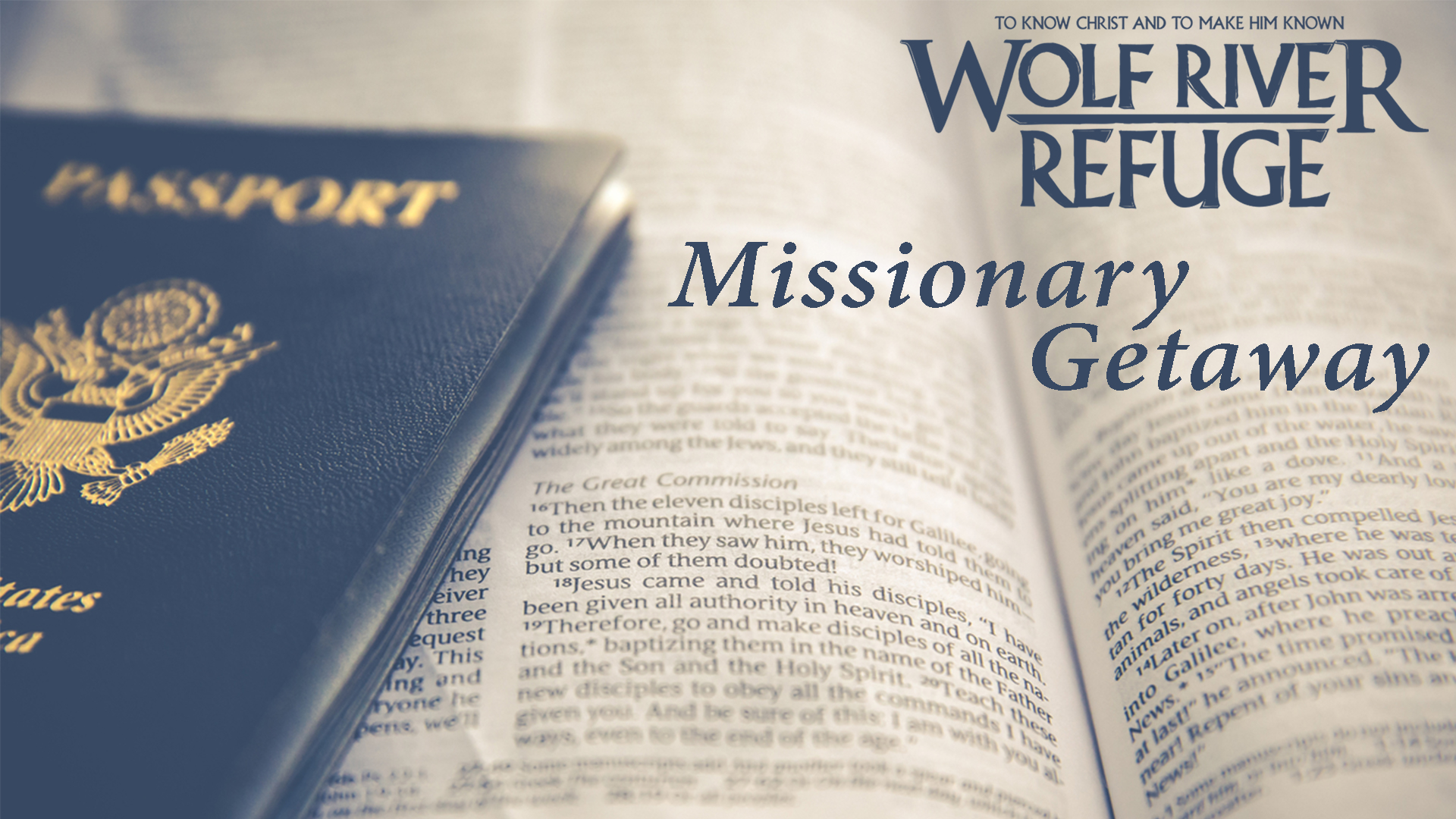 "AND JESUS SAID TO THEM, "COME AWAY BY YOURSELVES TO A SECLUDED PLACE AND REST A WHILE." MARK 6:31
Come home and be refreshed and renewed through our Missionary Getaway!
Many missionaries on their home assignment are still on-the-go, constantly moving, visiting church to church in order to raise support and give updates about how God is working through them and in their ministry. When missionaries come back "home," they may be exhausted physically, socially, spiritually, mentally, and emotionally. They need rest and refreshment in order to continue being effective in their ministry and faithful to whatever God has put before them to do. They need time to refocus on the Lord and have quality time alone with Him, as well as time to reconnect with family members.
We want the Wolf River Refuge to be a place of renewal, restoration, and refuge where guests can remove themselves from the distractions of life and focus on their relationship with the Creator and others. We pray that these grounds will be filled with people who desire to gain a deeper knowlege of who God is, and who He wants them to become.
The Wolf River Refuge is an eight acre wooded property, with a one mile walking trail alongside the Wolf River. Our facility is located 1.5 hours northwest of Green Bay, WI, and 35 miles east of Antigo, WI. We are also located five miles from Silver Birch Ranch, where there is the option for participation in some of it's activities (www.silverbirchranch.org). To find some of the activities offered at Wolf River Refuge, go to our Activities page. There you will find local amenities, activities, and Silver Birch Ranch's activities. We are located in an area of Wisconsin where there is much to do!
Last summer, Silver Birch Ranch warmly welcomed us to stay in the Dove, one of the lovely log cabins at the Wolf River Refuge. We deeply appreciated the peaceful, relaxed, secluded atmosphere in the midst of a busy traveling schedule. As missionaries on home assignment, we spent the summer visiting ministry partners and churches in the Midwest and along the East coast, sharing about the challenges and joys of helping facilitate Bible translation in eastern Africa. The Refuge gave us a much-needed opportunity to catch our breath in the midst of all the traveling and to enjoy some quality family time. It was the one time all summer when our family could be together in one place. All seven of us fit comfortably in the cabin and treasured being together as a family, sharing meals, playing games, sitting around the fire, and walking in the Nicolet forest.

-Bradley Family, serving with Wycliffe Bible Translators
Here at the Wolf River Refuge, we have eight comfortable and fully-furnished cabins near the beautiful Nicolet National Forest. All cabins are equipped with beds and linens, kitchen utensils, tableware, pots and pans, microwaves, coffee pots, small stoves, and refrigerators. We also supply towels! Outside of your cabin, a grill is located on the porch, and a fire pit is adjacent to the cabin.
*Nearby laundromat services are available.
To view our different cabins at the Wolf River Refuge, click here.
Getaway Fees:
Nightly Cabin Prices:
$70 per night per cabin (Includes lodging & Wolf River Refuge activities; no food service is included)
(15% non-refundable deposit of total getaway cost required.)
Long Term Pricing:
1 week – $375
2 weeks – $500
3 weeks – $700
4 weeks – $800
If you have any further questions about our ministry or regarding a future home assignment stay, please visit our Contact page.